Massage after exercise makes you worse! A busted myth that I actually fell for, a rare thing for a sceptic like me. The last one was sugar making kids hyperactive - that was in December. I can't remember that last one before that, it must have been a very long time before. Does this mean that they're getting more frequent? I can't infer that from such a small sample size, you fools!

Image by scatterkeir via Flickr
There's lots of news today, gosh. One which has me all confused it the Ger
m
an plan to react to something bad with some firm action, doesn't matter if it's stupid and pointless, that is the way of modern government. After a recent shooting at a school they ar
e going to ban paintball. Now, I have my own petty reasons why I would love paintball banned, but would even an idiot think that banning paintball will prevent another shooting in a school? Maybe the government can't think of anything that would help, maybe they don't want to, but if they want to pretend they are doing something surely they could think of something better than that?

What's this on my news feed? 'Nazi guard' ordered to surrender? Ha ha, you see what they did there, because that's what Nazi guards do, isn't it, order people to surrender. I'm not sure that's an appropriately sober tone for the BBC News to take, why do they always have a go at the Nazis? Oh yeah, I remember now. The actual page is now entitled Nazi suspect ordered to surrender, but the first link is the original caught on a logger. Looks like the 'ordered surrender' didn't bother them but that they didn't have confidence that their inverted commas would be clearly understood.

The decline of the swine and bird flu on blogs continues.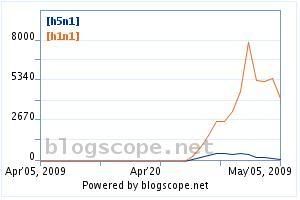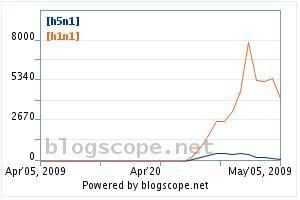 Oh, I had some more Hey! Noodles last night. My metropolitan girlfriend asked me what the noodles were called yesterday, she thought when I said "Hey! Noodles" in yesterday's It Is What It Is that was just me being excited about the noodles. With her fancy ways mentioning Yo! Sushi is an everyday occurrence for her and she's completely forgotten seeing them in the supermarket on the occasion I mentioned, even though it was less than a month ago. The sauce (soy, ginger and honey) wasn't as nice as thursday's sauce, but unlike thursday the noodles separated easily with the fork as implied on the box. I must investigate further.
that's all from me for now

see you around

By Shits For Shits About Shits Of The Day: The Sun's Royal Souvenir Album