Image via Wikipedia
Robots are catching poachers! What a heartwarming story. You'd think t
he robots would be all agin the animals, 'all organics must die', that sort of thing. To see the ro
bots helping the animals, it gives you hope that all the brown people and the green people, the Jews and the Muslims, the Orthodox Zarathustrians and the Very Slightly Different Zarathustrians can put aside their differences, and work together for peace. Unless the robots are just doing it because the want to get rid of the humans before the rest of the animals, so they're worming their way into our confidence. Then I take it all back.

Alnitak, Alnilam. Alnitak, Alnilam. Alnitak, Alnilam.

Well yesterday's levelling off on the swine flu was just a blip, and the bird flu looks like it's on the way down now.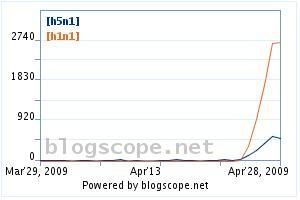 What it might have been is a little pause perhaps between people stopping worrying about it and starting to joke about it. We at It Is What It Is would never joke about something like that. Not unless we thought of a good one.

The plural of octopus is octopodes. That's oct-TO-pod-ease, with a short o in to. Not like toe or too. That isn't to do with anything else, I just thought you'd like to know. I certainly did.

Jon Ronson writes as superbly as always in this piece in today's Guardian about the Eurovision Song Contest heats.

that's all from me for now

see you around

Movie Of The Day: Industry On Parade